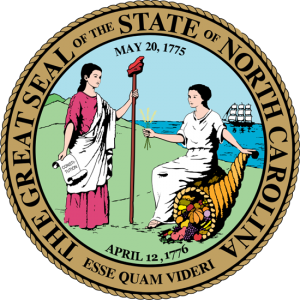 How to Apply:
You MUST apply at https://www.governmentjobs.com/careers/northcarolina/jobs/2942936/dmv-law-enforcement-inspector-i to be considered.
NCDOT is a Great Place to Work.
Don't take our word for it. Read what our people are saying at https://bit.ly/NCDOTGreatPlaceToWork.
We are the highest rated state agency for employee satisfaction on Glassdoor with 165+ reviews.
The Challenge
We are looking for law enforcement inspectors to join our teams across North Carolina to enforce DMV and Chapter 20 of the North Carolina General Statutes rules and regulations. In this role, you will be assigned to 1 or more counties or at DMV headquarters. You may be transferred at the discretion of the Director based on Bureau needs.
In this critical role, you will:
Conduct enforcement and investigation of auto thefts, anti-theft (including a preliminary and final examination of salvage vehicles), dealer and manufacturer's licensing laws, safety inspections and emission laws, registration laws, mechanic lien and abandon vehicle laws, odometer and driver license fraud laws.
Interact and communicate with the public and inform and train inspection mechanics and inspections station managers in inspections laws, regulations and procedures.
Prepare affidavits, secure evidence, write search and arrest warrants, prepare court summaries for testimony at dealer and inspection hearings, driver license/registration hearings and State and Federal Court proceedings.
Provide first responder assistance at accidents, fires, hazardous material incidents and natural disasters.
Assist other Federal, state, and local law enforcement agencies as needed.
Provide accurate and timely information to the public and other law enforcement agencies regarding the responsibilities of the Division and the License and Theft Bureau.
You may be assigned special investigations, projects and/or operations.
To be selected, you must pass a written test, panel interview, polygraph exam, in-depth background investigation, medical screening, psychological evaluation, and drug screening.
In addition, you will need to successfully complete the DMV License and Theft Bureau Inspector Basic Training and Field Evaluation Training Program.
Preference given to those that will accept positions in the following counties: Cumberland, Harnett, Wake, Durham, Nash, Halifax, Alamance, Guilford, Davidson, and Mecklenburg.
What You Bring
Knowledge of NC General Statutes Chapter 20 Motor Vehicle Law.
Knowledge of related law enforcement concepts, practices, theories, technologies and problem resolution techniques.
Ability to plan and organize daily work activities.
Capable of performing work with direct, but limited, daily supervision.
Demonstrated ability to carry out oral and written instructions and to prepare clear and comprehensive reports.
Education and Experience
Bachelor's degree from an appropriately accredited institution; or
An equivalent combination of education and experience.
Necessary Special Qualifications
Certification as a Law Enforcement Officer in accordance with the provisions of the North Carolina Criminal Justice Education & Training Standards Commission.
Questions?
Call me: Bridget Smith at 919-615-5042
Follow NCDOT Careers on
Twitter: https://twitter.com/NCDOT_Careers
Facebook: https://www.facebook.com/NCDOTcareers
Instagram: https://www.instagram.com/ncdotcareers
LinkedIn: https://www.linkedin.com/in/ncdot-careers
View all NCDOT jobs at https://bit.ly/ncdotjobs
North Carolina Department of Transportation
1 S. Wilmington Street #360
1511 Main Service Center
Raleigh, NC 27699
United States