WARNING ABOUT TELEPHONE SOLICITATION
The North Carolina Association of Chiefs of Police NEVER solicits over the telephone!
The North Carolina Association of Chiefs of Police never raises funds through telephone solicitation, PERIOD.  If you are called by someone claiming to represent the North Carolina Association of Chiefs of Police seeking a donation, please inform the NCACP immediately at [email protected]. 
NCACP MOBILE APP is now available.
The North Carolina Association of Chiefs of Police Updated Mobile App is ready for download. Use the QR Code or search your phone's App Store for "North Carolina Police Chiefs".
1)  Scan the QR code to download the NCACP App for up to the minute news, updates, and announcements.
2)  Remember to turn on your notifications to receive our alerts in real time. 
3)  Please let us know if you have any news or needs that we can broadcast out on the App.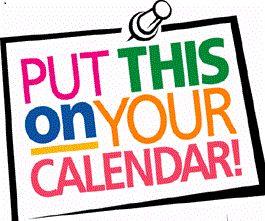 2024 NCACP ANNUAL CONFERENCE
JANUARY 15 - 18, 2024
Harrah's Hotel & Event Center
2023 NCACP Annual Conference Summary
On behalf of the NCACP Board of Directors and Staff, we would like to take this opportunity to thank each of you that were able to attend this year's Conference. We heard from Chiefs and other attendees, as well our vendors, that it was a welcomed and great opportunity to get back out and train, fellowship, and meet with each other. We had 142 Vendors at the Conference and 328 attendees, which were both record numbers.
We will be back in January for the 2024 NCACP Conference. It will once again be held at the Harrah's Convention Center in Cherokee, NC.  Dates will be January 15 - 18, 2024. 
We are in the process of planning our Regional Training Meetings which will be held throughout the state. We invite you attend these meetings when they take place.
We also invite you to attend any of our Quarterly Board Meetings. They have been scheduled for the following dates and locations:
May 09, 2023 - Raleigh
July 17, 2023 - Wilmington
October 05, 2023 - Asheville
Additional information regarding these Board Meetings will be forthcoming as the dates get closer.
I have attached a list of the Vendors and Corporate Captains that attended the show. If you have communication or contact with any of these vendors, please let them know that we truly appreciate their support of our Chiefs, our agencies, and of the NCACP. As they support us, we urge you to support them.
The Staff and Board of Directors of the North Carolina Association of Chiefs of Police want to thank you for your dedication and service to your Officers and staff, your agencies, and to your communities.
Stay Safe and Thank You for all you do.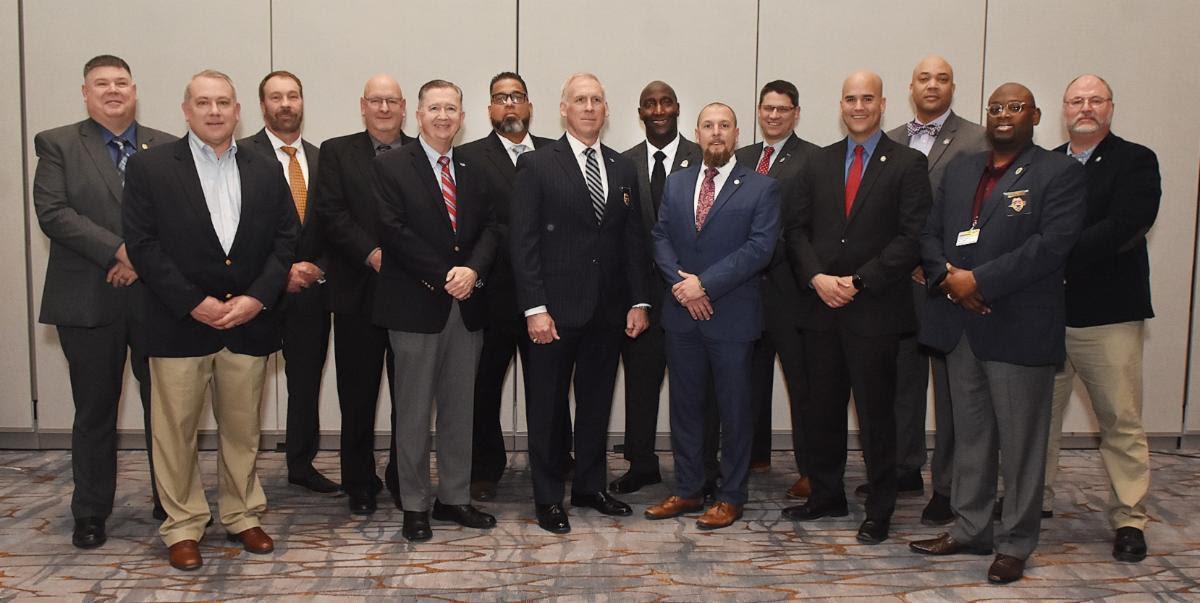 COVID-19 Law Enforcement Resources
A great deal of information has been sent out by a number of Federal and State agencies. The information, guidance, and mandates change as the situation and details emerge pertaining to the COVID-19 virus.
In an effort to keep our agencies informed, numerous messages have gone out from the NCACP to assist Chiefs and their staffs to prepare and respond to this unique situation. Below, you will find links to several Resource Pages and documents to assist you and your agencies in a number of different areas pertaining to COVID-19.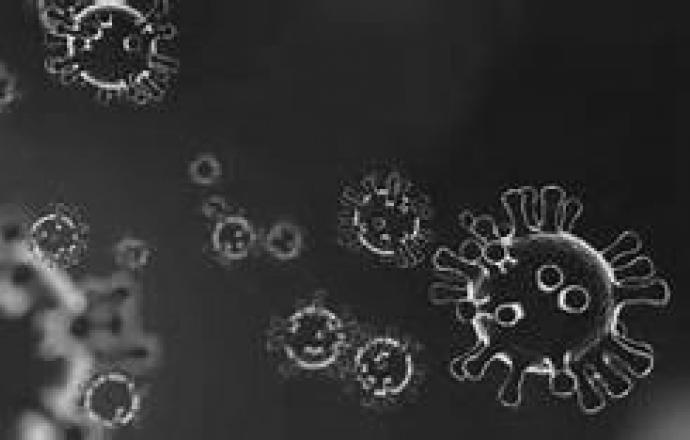 Get the latest information on COVID-19 Law
The Sheriffs' Education and Training Standards Commission and the Criminal Justice Education and Training Standards Commission are excited to announce that the North Carolina Law Enforcement Accreditation Program is launching our pilot program beginning with SEVEN agencies!
For more information visit: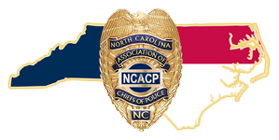 North Carolina Association of Chiefs of Police Buyers Guide
For more information, visit:
NEW PARTNERS - D2C and Equilibrium Up
The North Carolina Association of Chiefs of Police are proud to partner with D2C and Equilibrium Up. These resources assist our Chiefs and agencies focus on Relationship Building, Decision Making and Leadership and Character Development.  The training from D2C and Equilibrium Up endeavors to connect everyone within the community vested in having a striving and thriving community and to build beneficial and long-lasting relationships.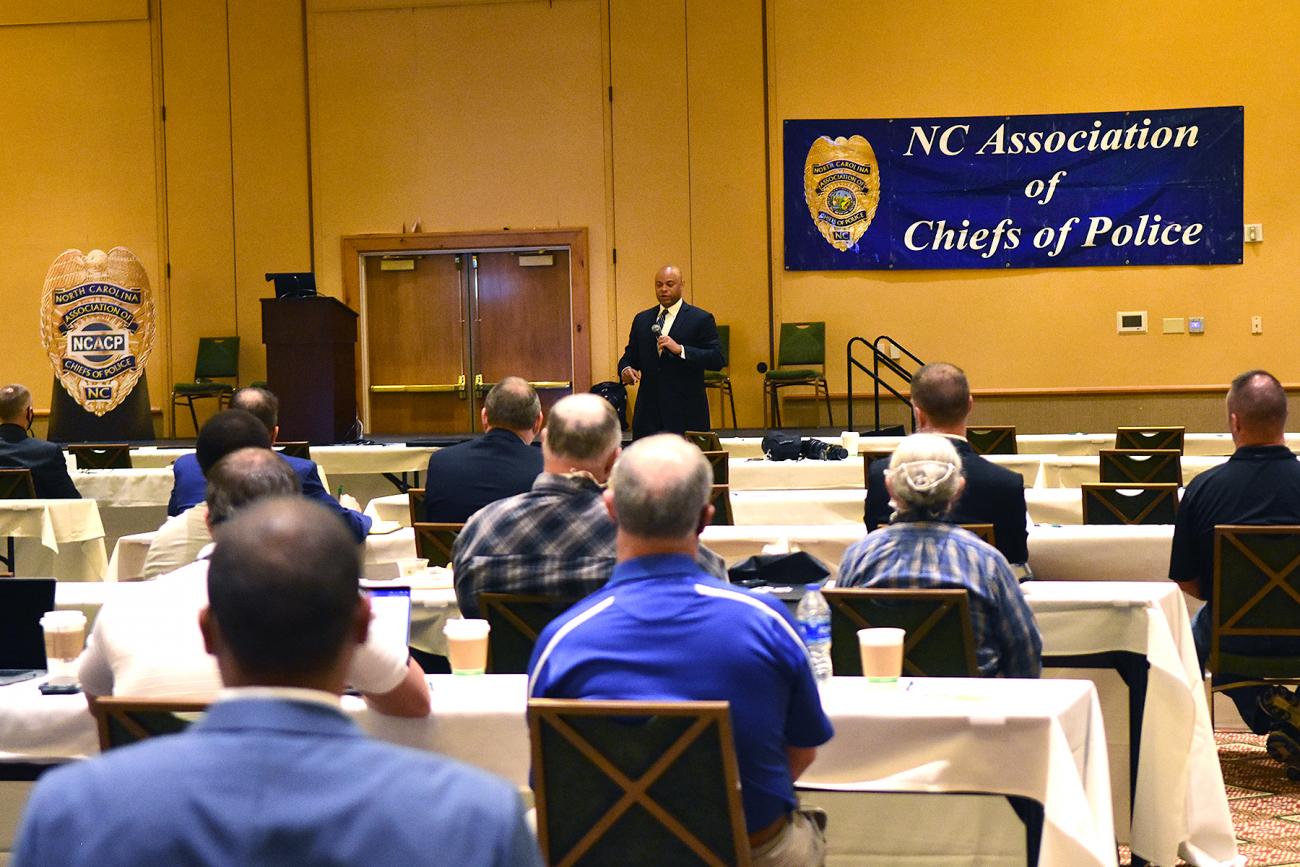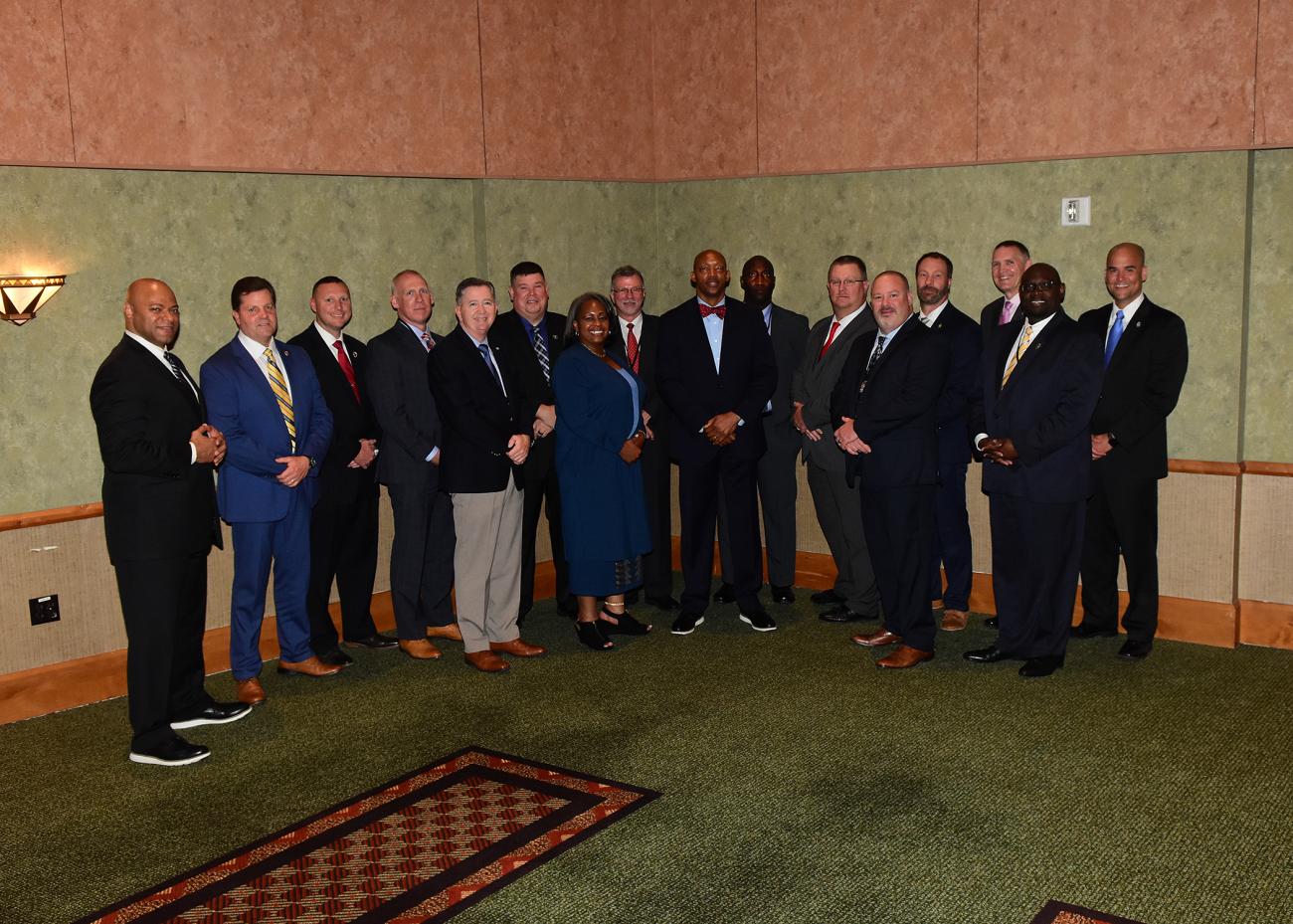 CORPORATE CAPTAINS

(Click Logos below for more information) 
NCACP Publishes Police Reform Recommendations
A work group of NCACP appointees studied comprehensive police reforms for North Carolina.  On September 1st, the Association published a report entitled "NCACP Workforce on Police Professionalism - Recommendations on the Evolution of 21st Century Policing."  The report outlines two foundational principles with several recommendations for each principle.
To read the full report, see below: